Thank you for posting a review!
We value your input. Share your review so everyone else can enjoy it too.
Thank you for posting a review!
Your review was sent successfully and is now waiting for our staff to publish it.
Thank you for posting a question!
Please click on the link in the confirmation email we just sent you to submit your question.

Your question will appear on the site once someone answers it.
Wife
Power
Battery
Problem
Chair
Difference
Service
Delivery
Charge
Replacement
Range
Wheelchair
...
5 star rating

4 star rating

3 star rating

2 star rating

1 star rating
Batterys
Review by Susan A. on 24 Jun 2018
review stating Batterys
Ez to hook up and no mess or smells ~ the charger works very well with both battery's ! Thank you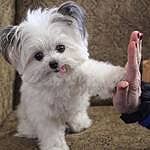 On EZ Lite Cruiser 10 Ah Battery
Saved my holiday
Review by Peter O. on 12 Mar 2020
review stating Saved my holiday
I was in Mexico and my old battery died. I called EZ Lite and they had a new battery sent to my Hotel in 3 days saving my holiday. Thanks you EZ Lite.
On EZ Lite Cruiser 10 Ah Battery
I'm amazed at the longevity of my battery
Review by The B. on 29 Feb 2020
review stating I'm amazed at the longevity of my battery
I've never been outside of the green light zone, only one notch down. Mine seems better than the energizer bunny's. I do wish the connection from battery to chair were easier for me to connect and disconnect, since I have to remove my battery before lifting the chair to lighten the load. The clip on one side broke the first couple of weeks. I'm still able to connect things, but it hasn't made things any easier. I keep a pair of nitrile gloves handy to help protect my thin and sensitive skin.
On EZ Lite Cruiser 10 Ah Battery
As always, great service!
Review by Girard T. on 14 Dec 2019
review stating As always, great service!
As always, great service!
On EZ Lite Cruiser 10 Ah Battery
10ah battery.
Review by John M. on 9 Dec 2019
review stating 10ah battery.
Just received it and fully charged it. I'm sure it will work fine just like the one I received with my chair. Looking forward to having a backup but also to have the additional battery for extended range. Thanks also for the recently received gift package. You should also know that I love my EZ lite deluxe cruiser. It' very responsive and easy to use.
On EZ Lite Cruiser 10 Ah Battery
would do business with them
Review by Diana B. on 15 Aug 2019
review stating would do business with them
would do business with them again
On EZ Lite Cruiser 10 Ah Battery
P
PAULETTE R.
5 star rating
10 Ah Battery
Review by PAULETTE R. on 31 Jul 2019
review stating 10 Ah Battery
I have had the new battery almost a month, and am pleased with it. It was very easy to install--only one connection. I hope it lasts for a couple years.
On EZ Lite Cruiser 10 Ah Battery
Q: Can there be a sticker to apply to the 10Ah battery showing the cpcity to & contents to answer any questions by TSA or other authorities? The battery says nothing on it for that purpose. What is in the "38" test report? I want to avoid any trouble trying to board international flights with 2 of these in my carry-on bag...

A: There is a sticker on the batter that states the VOLTAGE (V) and CAPACITY (Ah) -- when you multiple VOLTAGE x CAPACITY you get the WATT HOUR (Wh) measurement of the electrical capacity of the battery. The WATT HOUR rating, along with the other information posted here -- DRY CELL, LITHIUM BATTERY -- is what you need to show airport personnel. You can notify the airline that you are flying with a mobility aid that has a lithium battery, while making your itinerary, and they will pre-clear it for your flight. It is not a complicated process and there won't be any trouble boarding any flight, domestic or international, with our batteries. Customers do it regularly and without any incidents. The UN38.3 Test Report is a safety test done on lithium batteries to ensure they are suitable for air travel, where pressure and temperature can change drastically. Our batteries have been tested to and passed UN38.3 testing. The report is available to our customers.
Was this answer helpful?
0
1
Q: Where can I view the "38" report for my 10Ah battery to print it? My battery must be missing the sticker with the stats you describe. Please show me a photo of that sticker to print. I have the 10Ah BLUE battery. At the airport it is not possible to predict the behavior & knowledge of security agents. If they were astute enough to calculate power stats, they would likely have higher paying jobs. I do not want to risk an argument in that setting delaying my boarding & spoiling my day... thanks!

A: Hi Bubbah, it has been e-mailed to you!
Was this answer helpful?
0
0
Q: is it usable in the rain and wet conditions

A: The chair is not meant to operate in the rain. If it is operated in the rain, the battery is covered under the seat. If you use a poncho to cover the chair, you can use it for a while, but the longer you use it in the rain, the more likelihood there is of an electrical problem occurring due to a short circuit.
Was this answer helpful?
0
0
Q: is the provided battery charged upon receipt and how long does it tale to charge the battery and , Finally, is there a gauge that indicates how much of charge remains in the battery?

A: The battery is 'mostly' charged when it is received. We recommend a full 8 hour charge, even if the indicator light on the charger is green during charging, to ensure the battery is fully topped off before intensively using the chair. It is OK to try the chair out when you first receive it.

There is an indicator on the joystick that shows the battery charge level. Please refer to the user manual for an explanation of how to read the battery level.
Was this answer helpful?
0
0
Q: What is average charging time for batteries? Also, how long is their lifespan,before needing replacement battery?

A: Charging can be as quick as 2 minutes up to 8 hours, depending on how low the charge is on the battery, and the size of the battery. Typically, batteries last up to 1000 power cycles, or beyond, but after 1000 cycles the driving distance is greatly reduced. Most folks replace their batteries in the 2-3 year mark, but there are many customers who have been using the same battery for 3-4 years! It ultimately depends on your usage and treatment of the battery.
Was this answer helpful?
0
0
Q: Please, can I know how is the shipping and time expended, and how can I pay.

A: Shipping takes anywhere from 7-14 business days from when it is ordered. You can purchase online, over the phone,or by mail -- please see our Frequently Asked Questions page about payment options.
Was this answer helpful?
1
0
Q: Hello, I would like to purchase a battery and if possible a charger for it. Both were stolen from me while I was in hospital for pneumonia. The battery was returned but it has been a long time and it must be flat. The charger did not come back. I have photos of my bike I do not know how to send it to you. If I could upload a photo you could check it for accuracy type.

A: Yes, we have those for sale in our Accessories or Get Parts pages on the website.
Was this answer helpful?
0
0
Q: how fast will the EZ Lite Cruiser & Deluxe Slim SX12 go AND WHAT KIND OF CUSHION DOES IT HAVE?

A: Up to about 5 mph. It has a soft contoured foam cushion.
Was this answer helpful?
0
0
Q: Can this chair. Be taken on a cruise??Robre65

A: Yes. Please check with your cruise line for accurate information on what is and isn't allowed. You can also call or e-mail us with the specifics of the cruise and we can research the issue.
Was this answer helpful?
0
0
Q: Do you take trade ins?

Was this answer helpful?
0
0