EZ Lite Cruiser ® Deluxe Slim SX12
Get More Information at these Resources:
With our Risk Free Trial, There is NO FINANCIAL RISK For you to See it and Try it. Use it Indoors in Your Home Only.
Don't Like it for Any Reason? Just Return it Within 7 Days.
We Pay Return Shipping & Waive the Restocking Fee!
Read our Full Return Policy Here.
Thank you for posting a review!
We value your input. Share your review so everyone else can enjoy it too.
Thank you for posting a review!
Your review was sent successfully and is now waiting for our staff to publish it.
Thank you for posting a question!
Please click on the link in the confirmation email we just sent you to submit your question.

Your question will appear on the site once someone answers it.
Quality
Weight
Wife
Battery
Speed
Problem
Service
Chair
Lift
Experience
Support
Mother
...
Works
Use
Controller
Life
Staff
Wheelchair
Wheels
Ride
Users
Mobility
Model
Accessories
5 star rating

4 star rating

3 star rating

2 star rating

1 star rating
Very good
Review by Fnu A. on 26 Nov 2018
review stating Very good
Very good my mom like it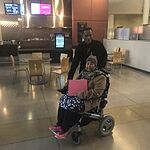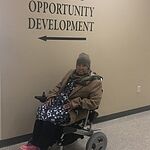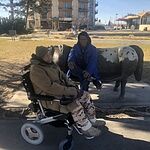 On EZ Lite Cruiser ® Deluxe Slim SX12
My new wheelchair.
Review by Pierre H. on 1 Jun 2017
review stating My new wheelchair.
My new wheelchair.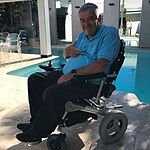 On EZ Lite Cruiser ® Deluxe Slim SX12
Big Tex
Review by Andrew H. on 26 May 2017
review stating Big Tex
I am an airline mechanical engineer. I came down with ALS about a year ago. And harder to walk now and it's like I have freedom again.Great W/chair. Might be a little expensive but you get what you pay for. Great for inside and out. Easy to put together. The battery it came with the other day I went 6-8 miles and the indicator still read full green. Smooth operation of the joy stick. It's a zero turn radius wheel chair. The best fold up wheel chair on the market. You can add an extra battery or bigger or a USB charger. The only one that you can trick it out you can buy a joystick/CPU programming kit.which is so cool how you can customize the parameters.The free arm bag and backpack fit so good on the chair. The travel bag we have not used it yet but looks really good. All of there products are made really good quality and great material.
Best travel wheel chair on the market. !!! 😎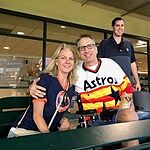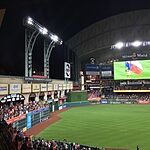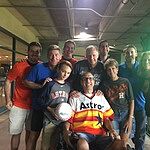 On EZ Lite Cruiser ® Deluxe Slim SX12
Returned my Life
Review by Mario L. on 3 Dec 2019
review stating Returned my Life
I purchased the Slim version in September 2017. This wheelchair is not only the best buy I've ever made, since I got neck surgery, and resulted with left sided hemiparalysis. IT RETURNED MY LIFE. I do and go everywhere with my Ezlite. It's just simply WONDERFUL. No complaints. Everyting working 100% well. I've traveled everywhere... It's been in US, Canada, Europe. I love my chair. I am grateful... It's worth every penny.
On EZ Lite Cruiser ® Deluxe Slim SX12
Ex lite cruiser deluxe
Review by Diana B. on 25 Sep 2019
review stating Ex lite cruiser deluxe
Wold do business with them again .....so far very happy
On EZ Lite Cruiser ® Deluxe Slim SX12
F
Fredrick H.
5 star rating
I very much appreciate the additional support you provided
Review by Fredrick H. on 13 Sep 2019
review stating I very much appreciate the additional support you provided
I very much appreciate the additional support you provided to my brother on his way up from Mexico for a short vacation in the Bay Area. Kyle was kind enough to set the chair up for him on his way up. As it turned out the seating was not ideal so again Kyle and one of your crew who happened to speak Spanish dealt with it on the way back to Mexico and it now fits him perfectly. Your customer service is superb--that's the way to run a business! Thanks, Rick
On EZ Lite Cruiser ® Deluxe Slim SX12
A+ CUSTOMER SERVICE!
Review by Makayle L. on 19 Aug 2019
review stating A+ CUSTOMER SERVICE!
After going through several electric scooters, each with various pros and cons, my dad purchased this mobile chair for my mom in March 2019. She immediately loved it and felt much more stable, confident and independent than she had previously felt in the scooters!

The real test however was to be during an extended international vacation to Italy last month (July 2019). Our entire family was going to be together for 2 weeks to celebrate my parents' 50 year anniversary.

Well...things went sideways in a hurry.

Upon boarding their first flight, my dad removed the joystick controller from the chair..."just in case". He was worried it might get damaged by the airline when they were moving the chair. He placed the controller in the overhead compartment and then FORGOT it when they landed in Paris to switch flights. (The chair had been checked all the way through to Florence so mom was picked up at the gate by the airline transport.)

Upon arriving in Florence, Dad immediately realized his mistake. Unfortunately, the airline hadn't retrieved the controller and that plane was on its way to Africa.

While the chair IS mobile without the controller, it requires someone to push it, thus eliminating mom's independence. Plus, we had several side trips planned -- each very hilly and on cobble-stoned/very uneven terrain. This was a disaster.

Not really knowing what we could do, I decided to jump online and sent a message to the EZ Lite Cruiser support/contact us page. The message went through on a Saturday at around 2am (California time). I wasn't really expecting any response until business hours on Monday - some 36 hours later. Even then, I had no idea what sort of response I'd get but I pretty much expected, "That was dumb. I wish you luck." Much to my surprise, I actually received a a very concerned and compassionate response within 3 hours! In the middle of the wee hours on a weekend!!

Michael JUMPED into action. He explained to me that he wouldn't be able to physically get me the part until the parts warehouse opened on Monday but he would research shipping options and get things all set up in the mean time. He was in constant communication and gave me several options accompanied with his recommendations based on his personal experience dealing how customs might impact the delivery time for each choice.

Guess what? We had a new controller, in hand, at our VERY remote villa in Italy by Wednesday afternoon. Seriously INCREDIBLE! Our vacation was salvaged and mom was able to participate in and enjoy all of our pre-planned adventures.

I cannot rave enough about Michael and the service we received. We will definitely be life-long purchasers of the EZ-Lite Cruiser.

(I have pictures I wanted to add but I can't figure it out. )
On EZ Lite Cruiser ® Deluxe Slim SX12
Catalin, Bucuresti, Romania
Review by Milu C. on 5 Aug 2019
review stating Catalin, Bucuresti, Romania
Hi EZ Lite Cruiser,
We are from Romania and purchased this wheelchair (Deluxe Slim SX12) for our little girl. We appreciate its quality, it is robust and does not hear the engine when running. All in all, a very good experience. I highly recommend EZ Lite Cruiser.
On EZ Lite Cruiser ® Deluxe Slim SX12
Q: I'm interested but just a little confused with the width I need. I would like a slim due to home sizes but a 255 lbs and 5' 9'' tall.

A: Hi Joe, at your height and weight, I would recommend the Deluxe Regular models. You may not fit comfortably in the seat of the Slim models.
Was this answer helpful?
1
0
Q: DO YOU HAVE A LIFT TO PUT THE CRUISER IN THE TRUNK OF A CAR?

Was this answer helpful?
0
0
Q: Do you have financial help?

A: Hi, we offer financing through a third-party lender called Prosper Healthcare Lending.
The way it works is, you would apply for a loan, for whatever amount you would like to finance, and select your terms based on what rate you are offered.
After accepting the terms, you would then receive the money in your bank account and would use that to make your purchase.
Then, you would pay that loan off in the monthly installments you chose when you select your rate and payment terms.
To learn more and apply, visit
ezlitecruiser.com/financing
Was this answer helpful?
0
0
Q: Is the foot rest adjustable?

A: Yes, please see the Features tab in our menu for the adjustments possible. The two available are (1) an extension of the foot rest to be further out, and (2) a height adjustment for the platform.
Was this answer helpful?
0
0
Q: Does the foot rest move out of the way to make it easier stand up?

A: Yes it does, on all models.
Was this answer helpful?
0
0